Ani Choying Live in Seattle - Benefit Concert

Tickets: $35 - $100
Seats are limited, get your tickets now!

Date
June 17th 2017 Saturday
Door opens 5:30pm
Program begins 7:00pm

Venue
Redmond Performing Arts Center
17272 NE 104th St.
Redmond, WA 98052
Phone: 425-936-1800

FREE parking available!
Food available for purchase on-site by Famous Fiesta Foods!!
Guest of Honor
Hon. Mike McGinn, former Mayor of Seattle
View Seating Chart

DOWNLOAD EVENT FLYER DOWNLOAD ORG FLYER DOWNLOAD EVENT FLYER (Chinese version)
A uniquely gifted singer, Ani Choying Drolma is a Nepalese Buddhist nun and an internationally famed musician of traditional and modernized Buddhist chants, as well as Nepali and Tibetan songs.
CNN calls her "Nepal's rock star nun, a groundbreaking figure" and the Rolling Stone magazine highlights her life story as "a journey from an abused child to an angry nun to a globe-trotting Buddhist chanter and peace messenger".
Internationally acclaimed for her simply stunning interpretations of Buddhist mantras and songs, Ani Choying Drolma will present sublime blend of traditional Tibetan Buddhist chants and songs from the Himalayas, which will draw upon complex mix of devotion, confidence and raw emotion to present a rare musical treat that is authentic and straight from the heart.
Ani Choying will be accompanied by:
Nyhoo Bajracharya on Guitar
Raman Maharjan on Flute
Gopal Rasaili on Guitar
The goal of this concert is to raise funds for Nepal Rising's school reconstruction and resilience projects in the aftermath of the devastating mega-earthquakes in Nepal. All proceeds of this event will go towards helping build resilient communities in Nepal. For more information please visit http://nepalrising.org/seattle.
Thanks to your support, we together raised $10,668 from this concert excluding company matching funds. The following provides a high-level breakdown of the concert revenues and expenses:
This event is co-hosted by:
Nepal Rising Seattle
Nepal Seattle Society
Northwest Tamu Society
Northwest Sherpa Association
Newah Organization of America - Seattle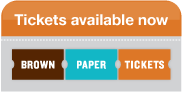 Click Here to visit the Brown Paper Tickets event page.

Note: VIP ticket holders will also be invited to an exclusive Meet & Greet event with the artists on Friday June 16th, 2017 7pm.
Visit our Facebook Event Page for latest updates about this event!
Recent international media coverage of Ani Choying:
Seattle Times
http://www.seattletimes.com/nation-world/nepals-most-popular-buddhist-nun-is-a-musical-rock-star/
CNN
http://www.cnn.com/2017/03/05/asia/her---ani-choying-drolma/
Rolling Stone
http://rollingstoneindia.com/ani-choying-drolma-the-touring-nun/
NPR
http://www.npr.org/2011/03/13/134455191/buddhist-nun-shares-the-sound-of-music
ABC Australia
http://www.abc.net.au/radionational/programs/rhythmdivine/ani-choying-drolma:-the-buddhist-rock-star-nun/6291634
AJ+
https://www.facebook.com/ajplusenglish/videos/815838225224353/

Sample Videos of Ani Choying:
Phool ko Aakha ma
https://www.youtube.com/watch?v=xi_FYfxU12Y
Buddhist Chants
https://www.youtube.com/watch?v=xVueLvn0WYE
With AR Rahman - Coke Studio @ MTV
https://www.youtube.com/watch?v=wlaZSx6tqRo
TEDx GoldenGateED
https://www.youtube.com/watch?v=SS4PTtUSO0I